On top of sometimes writing poems and books (which never get finished) I also create Sprite Comics and Sprite Animations. Generally using the 16-bit Era, since they have a wide variety, a decent size, and not azs 'overly-detailed' as the 32-bit.
Hunters Lounge
http://hunterslounge.smackjeeves.com/comics/1121230/hunters-lounge-cover/
The Hunters Lounge was originally meant to be a break from the main comic I was working on. Something with humour and just relaxing things, as opposed to the main story's dark and serious tone. Although, as you will see... it quickly went from him smashing through the ceiling and ensuing hilarity, to.. well... Not funny stuff. I guess I suck at writing comedy. Also, seeking a Co-Author on that. I can't think of any Dialogue for it.
Down in the Underground
http://ditu.smackjeeves.com/comics/1127260/title-page/
This comic was written and done in a different style as most comics are. One panel per 'comic' instead of the usual four, and the dialogue and stuff was done more RP-style since I was using complicated Backgrounds that might just obscure any text. It was also a prequel comic to an RP I was going to start on a different website, but since it never happened, I soon lost interest in making the Backstory comic for it.
Dark Dawning Saga
http://dawndark.smackjeeves.com/
The Dark Dawning was my first comic, and it has over thirty pages. Unfortunately, when I first started doing it, i saved them in .Jpeg which meant, after the second or third re-save (I save a lot in case of unexpected power failure) it ended up being horridly blurry and degraded. So I started doing them again in .Bmp for slightly larger filesize, but much better quality. But I soon lost interest in redoing every page. I might again if there is significant interest. Or just send the spritesheets and original comics to someone so they could remake them.
I have other comics, and a lot more in the Dark Dawning saga, mini-stories that take place as a Prequel to it. Three or four separate stories that take place at the same time. But I didn't upload them anywhere. So there.

Next up, a sample of some of my Animations. These can be from anywhere between 100 to 200 'frames' or separate images animated in .Gif format using GIMP.
This one is 153 (One Hundred and Fifty-Three) frames.
This one is 177 (One Hundred and Seventy-Seven) frames.
This one, in comparison, is 216 (Two Hundred and Sixteen) frames.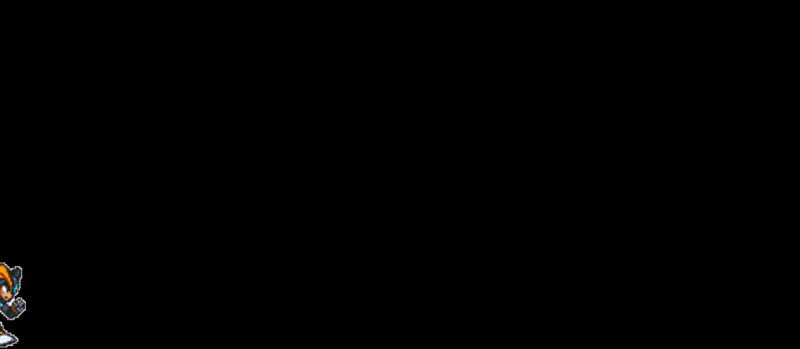 And this one is 211 (Two Hundred and Eleven) frames.