RIMWARD LOGISITCS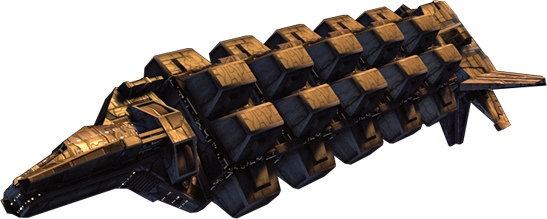 Type:
Industry:

Founded:
Headquarters:
FCA ID:

Privately Owned Corporation
Passenger Transport;
Cargo Shipment;
Stardate 87171.5 (March 4, 2410)
Itrin Station
UFP-98147-5200E

Home Ports:


Itrin Station
Doza (2410-2415)I

Areas Served:

Kelterre, Doza, Itrin, Sector wide

Active Fleet:



1 Passenger Transport
3 Cargo Freighters
8 Small Craft

Overview
Rimward Logistics is a small enterprise operating primarily within the Kelterre and Doza sectors of the Alpha Quadrant. They have a headquarters on Itrin station, near the border of the Itrin and Doza sectors. Itrin sector operations are limited to the Itrin system due to the presence of the Confederacy of Azed further in the sector. Up until 2415, the company was headquartered on Doza IV. Four years on, Rimward Logistics is still recovering from the catastrophic loss of their headquarters and a large portion of their fleet.
History
Founded by a group of colonists in 2410 to support the growing number of refugees on Doza IV, Rimward Logistics quickly grew. Providing the majority of the colonies heavy lift, goods trade, and passenger delivery, their fleet quickly expanded. Opting to utilize only one class of ship, they scoured the markets for Tuffli class freighters in any condition, often contracting their repairs out before taking delivery of the vessels. The company was on track to become one the largest civilian organizations in the region.
Full historical record available

Prosperity continued up until the last month of 2414. When Borg attacked the colony the company leadership was unable to flee. Exact records are non-existent, but it is clear they perished at some point during the ensuing battle for the colony. Along with the crippling loss of leadership, seven of their freighters were destroyed in orbit along with their crews, cargo, and passengers. With the future of the company uncertain, the captains of the remaining five ships elected to hold an emergency meeting to decide the fate of Rimward Logistics.

Two captains elected to leave the company. The remaining three split ownership and set about rebuilding. With the loss of their headquarters a new location was needed. Resentment at Starfleet's inability to save their home led them to settle in neutral space. With a new headquarters on Itrin Station, the three set about reworking the purpose of the entire operation. With Doza gone, operations shifted to trade routes and passenger routes between other populated areas in the region. The company has a reputation for delivering people and goods early.
Vessel Registry
Unless otherwise noted, all vessels are registered with the United Federation of Planets.
TUFFLI CLASS FREIGHTER - LIGHT CONFIGURATION
SS Erstwhile Regret

TUFFLI CLASS FREIGHTER - STANDARD CONFIGURATION
SS Expeditious Conveyance
SS Tenacious Rhetoric
SS Disconsolate Nostalgia
SS Longshot Hypothesis †